Giving Back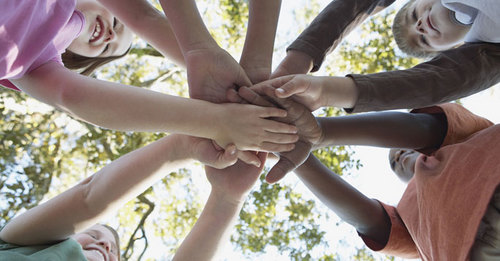 Sports Camp Federation is excited to be working with SCOPE to help provide children in need the opportunity to attend summer camps and create memories that will last a lifetime
.
A portion of the proceeds from SCF programs will go to benefit SCOPE.
SCOPE is a nonprofit organization whose mission is to provide children in need the edge to succeed in life through the summer camp experience. We accomplish this by funding camp scholarships at nonprofit resident camps where children will benefit from a positive, safe and healthy environment led by excellent adult role models, who will help them develop their full potential.
Summer Camp Opportunities Promote Education, Inc. (SCOPE), an independent, nonprofit organization, has provided camp scholarships for more than 20,000 children from low-income communities since 1991. Each year, hundreds of children receive the benefits of summer camp through SCOPE from funds raised from foundation and corporate partners, individual gifts and fundraising events.
The cornerstone of SCOPE's program is to provide camp scholarships to children in need to attend nonprofit overnight camps which are accredited by the American Camp Association (ACA). Eligibility guidelines require that all SCOPE campers must qualify for the USDA Free or Reduced Lunch Program, and be enrolled in public school. All SCOPE campers make a commitment to stay in school in order to return to camp summer after summer. As an added incentive, campers who continue in the SCOPE camp scholarship program and graduate from high school will receive a scholarship to attend college or an approved vocational school through the Sanford Lavitt Education Fund.
SCOPE reinforces the connection between academic achievement and enriching recreational and educational benefits of summer camp, as children who return to camp each summer and graduate from high school are provided with scholarship funding to complete their college education.